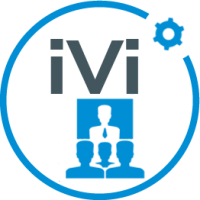 i4Vision makes information accessible on video panels
03.
Visualisation of current production data
04.
Signalling error messages
With the software i4Vision information can be visualised with little effort.
The application is suitable for visitor announcements in a reception hall, doctor's surgery, waiting room as well as for displaying current production data in manufacturing.
Interaction is also possible. The software has been updated this year 2021 and runs responsively for the web as well as on the respective panel screen.
Not only appointment views but also Google galleries or clips can be displayed. 
The new application software is easy to use, so dates, galleries and other important topics can be published.
We will publish current images and a short clip of live applications by the end of August, as by then the new application can already be used with customers.
Further information